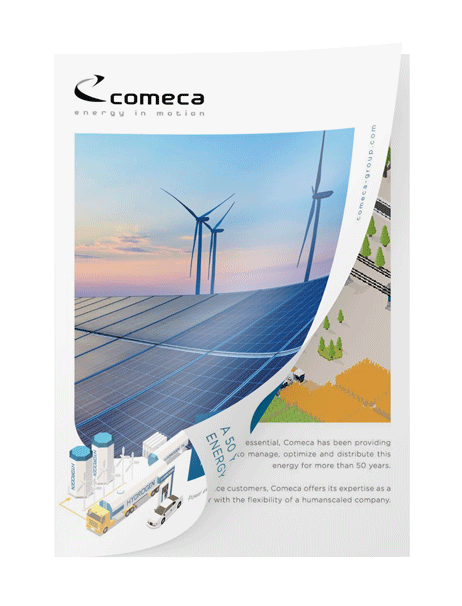 SOLUTIONS FOR HYDROGEN PRODUCTION
Download our documentation now and find out how Comeca contributes to the distribution and conversion of energy in hydrogen production.
Discover Comeca's Hydrogen offer
From low and medium voltage switchboards and control systems to power rectifiers for electrolysers and cooling solutions, our complete range of products is dedicated to project developers for hydrogen production.
Research and development
Our research and development teams are at your service to study your specific projects and evaluate their viability.
We do our best to offer you the solutions most adapted to your needs.
Supporting you throughout the life cycle of your equipment
Energy management within your installations is essential to ensure that your productivity challenges are met.
The know-how of Comeca's teams is entirely dedicated to the proper functioning of your equipment, its optimisation and the improvement of its efficiency.


Let's start a new project together!